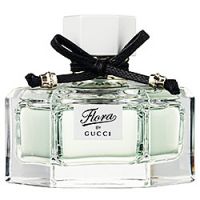 A nice floral for younger ladies.

I have a sample of this from Sephora. I usually love floral scents, but am underwhelmed by this one. On me, the scent smells fresh, green, and just a bit flowery and sweet. Also smells a bit soapy. Just a smidge powdery. It's a very nice fragrance, but just not my style. It's geared more toward young girls who are too old for body mist, but too young for heavy perfumes. The packaging is gorgeous though.

Wish it lasted longer!

I absolutely love this scent. Its very fresh yet sophisticated. The floral is really lovely and not at all overwhelming. However I had to give this product a 7 because it fades so quickly! I would say the scent last for an hour or 2 tops.

Lovely scent

I absolutely love this scent but I hate it's quality- it lasts for a few hours only! For a money I pay for this perfume I expect more than just 2 hours of "pleasure" and I hope they upgrade it soon. Giving it an 8 because I am crazy about the fresh-feminine scent.

Back
to top