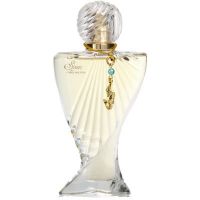 Sweet

Paris Hilton's fragrance, Siren, smells like a candy store. It is much too sweet for anyone over thirty. In fact, I would say this is a sweet smell even for a teenager. But kids might like it.

Really not good

This doesn't smell like candy to me at all, I can't explain the way it smells on me. I know I don't like it.

Interesting parfum

I actually kind of liked this when I tried it on at the store. It is sweet smelling, but not super sweet. I can totally see where she got the name Siren, it has a smell that for some reason reminds me of the ocean. Not sure what those notes are, but they are kind of cool. I usually like parfums that are more like "Coco Madamoiselle" so this isn't really something I would buy for myself, but I liked it.

Back
to top