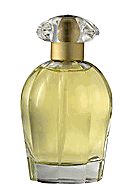 Oscar de la Renta So De La Renta Eau De Toilette Spray
As low as
Not great

Love original oscar this is just too too sweet...

If I couldn't have Oscar de la Renta (original)...

I'd wear this, or Volupte: both great choices. I WISH Ruffles was still made! That was even better: a young, light fragrance men I've known love. See my review of Oscar first. Anything this man makes is a hit. This man KNOWS what women want. I used to sell his products when I was a beauty/fragrance advisor. Always try for the free gift or gift sets when purchasing for the best values. Leng...read moreth of wear is good. Keep products away from the sun/heat. I store mine in a cool, dry (linen) closet. You can't go wrong w/Oscar de la Renta--clothing included.

Back
to top