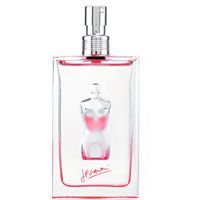 Oh La la :-P

LOVE this stuff! All of my friends want to know what the scent is and it's just amazing, definately worth every penny! I got the sample from Sephora and I can't get enough of the stuff.

Odd

This scent does NOT sit well on my skin. It is much too odd. Orange, grenadine, and musk smell strange on me even though it sounds fun an sassy. Always try scents on your skin!

My scent

A few years ago, my friend from France stayed with my family in America. Because it is European custom to bring gifts to the host, everyone in the family received something from France. I received Madame. I don't necessarily like when other's buy me fragrances without trying them out first; however, this fragrance was amazing. It sat on my skin perfectly and everyone loves the smell. I brought t...read morehe fragrance to France with me, when I visited my friend's family, and told her it was my favorite perfume. I wore it everyday, and ever since I have associated this smell with the beautiful city of Paris. For awhile, I wouldn't use it in the summer because I associated it with the winter and fall. Now, I use it all the time and it defines me. I love this scent and it brings back memories of my travels to France. I didn't know it was possible to become so attached to a scent.

Back
to top