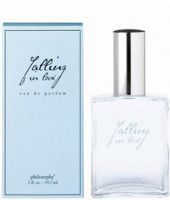 LOVE Falling in Love!

Falling in Love and Unconditional Love are my 2 favorite scents from any company. I do wish the fragrance lasted a little longer, but overall, a beautiful fragrance!

Sweet, but not too sweet...

I've been wearing this fragrance on occasion for years. It's not sweet enough that it makes me sick, nor is it "too girlie" or "too teenager-ish". It's got the right notes of vanilla and blackberry that mesh nicely. I'm still using up the very first bottle I ever bought of this. I don't know if I'll ever replace it, but when I do wear it, it's a nice change of pace.

Falling in Love

Every time I wear this scent I have people ask me what this product is. It is truly unique & attention grabbing. This is a part of my everyday routine.

Back
to top