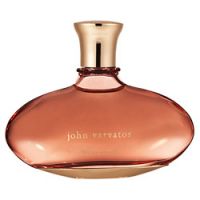 A must have Parfum Spray

Very very nice scent. I love this Parfum spray. It is the rave. Light scent, fragrance flower with a hint of musk.

Ooh la la!!!

This is one of my favorite scents along with Chanel Chance and Prada by Prada!!! It lasts longer than other perfumes,plus it has a very sexy/classy scent... so it is definitely NOT overpriced. BUT if you don't want to pay nearly 100 bucks for it, just look for it at Marshalls and TJ Max :) I got a set of the perfume and the body milk for 25 dollars :) Ain't that a sweet deal?

Cute bottle, nice layers of scent

Every gal likes to smell good, right? So I'm here with a suggestion for your next "special night out" perfume; or parfume as the fancy-schmancy types say it. John Varvatos' fragrance. It's packaged in a very sleek light pink orb that looks just perfect sitting in my retro sixties bathroom (yep, it's pink too…). I will admit, I wasn't an immediat...read moree fan of this fragrance, but once I wore it and it warmed onto my skin I started to enjoy it. It's certainly not for everyday (due to price and it smells a bit too fancy for prancing around dusting the house); but I like it for date nights with Bionic Hubby. Is it for you? Hmmm… hard to tell since our preferences are all so unique. So I'm going to run through the scent layers to better help you decide if this is something you'd be interested in. Introductory Scents: Coriander flower, Georgian apricot, Damascus plum, Golden mandarin from Sicily, Aromatic Grappa "Di Nebbiolo" accord. Background Scents: Tolu balsam, Adriatic oakmoss, Styrax from Laos, Patchouli extra pure, Wild honey from Spain, Tonka beans from Venezuela, Hibiscus seeds from Ecuador.

Back
to top