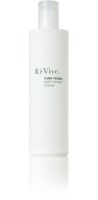 ScarlessMD

I had a surgery on my leg that left a 5 inch scar and started using Scarless MD, a product I discovered on Amazon as soon as it healed, 3 months later the scar is barely noticeable, will continue to use until scar completely fades.

Waste of Money!

I purchased this lotion with high hopes because of the price, but I was disappointed. Then I inquired on the website about expected time to see results, and got no response. After that, I was able to get a free bottle when I made a large ReVive purachase, so I gave it another shot. I applied religiously, and still no results. As a lotion it is nice. It gives a very subtle shimmery/luminescent ...read morelook. As far as spider veins go this is not going to work. I have gone through 2 bottles with no results.

Oh Please

I asked my physician if I should try this for myspider veins on my legs and she told me there is no topical that can eliminate them .She also suggested I try makeup to cover them if they were truly bothering me- since this claims to bounce light off my skin to deflect the appearance. It's very expensive lotion! She also told me I can have saline injections to flush the veins out - I only have a very few obvious ones and it would cost about the same!

Back
to top