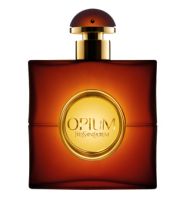 Powerful scent

I find it too strong especially for a EdT. I loved the men's version on my ex & was thrilled when I got it as a gift. I was very freehanded with my spritzing. I've never sneezed so much from a scent & I don't have allergies. Now i only wear it on special occasions.

amaizing..........

Its one of the most exotic smelling perfume I have ever used. Bad thing is you can never get it on sale. Smell last for really long time. I used this almost all the time and people will ask me what perfume I am using. Highly recommend

An old standby,

I,too, have worn this fragrance off and on for thirty years. For me, I like to wear different fragrances depending on my mood and this is my very favorite fall fragrance. It reminds me of cinnamon and cloves and warmth and coziness and comfort!!!!

Back
to top