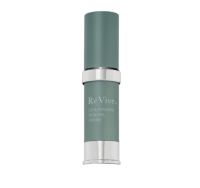 Truly the BEST

I got a sample of this for my lips and one for the eyes. Both gave me instant (with a day or two) improvements. My lips were so chapped I couldn't seem to heal them. Yet in two days they were not only healed but baby soft. I have deep circles under my eyes and their eye cream is the only product that has ever show even some signifigant improvement. I am a believer..............you get what you pay for.

smooth and plump

This really will smooth your lips, to lasting effect. I had to carefully apply it ONLY to my lips though, unless I wanted to look like I'd just been to the dentist and my mouth area was swollen. There are better lip-only products, for a lot less money.

Best of the Best

I received a generous sample of this and was hooked the first week. It seemed to erase the fine lines above my lip and made my lips so smooth until I ran out of the sample. It was one of the best treatments I have used but unfortunately cannot afford it. If I could it would absolutely be my number one pick.

Back
to top