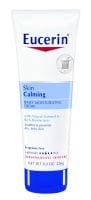 Fabulous lotion

I just started using this lotion and love it! Its super rich and creamy and very affordable. My skin soaks it right up so it doesn't feel weighed down or sticky after. It goes on nice and smooth and really helps moisturize my dry skin.

Works against itchy skin

After seeing their TV commercial, I was very skeptical about this product first. But it works. Last winter I had really itchy skin, and this thick and rich creme absorbed quickly and helped calming down my skin. The texture is too thick, so I don't use it as daily moisturizing lotion, but this is my weapon against winter itchy skin. Fragrance free is a big plus!

Excellent product to stop dry itchy skin

I purchased the tube because I got a coupon from my skin care doctor. I don't like greasy cream. This is not greasy at all. I comes out of the tube nice and thick and creamy. My first thought was grease. Not a problem. Just a little goes a long way. A small amount will do an entire arm. It will get soaked in immediately. Even in your hands it gets absorbed. The tube I purchased is HU...read moreGE and cheap. I was able to get one get one 50% off of all Eucerin products. Since it was recommended by my doctor I tried it. Not sorry I did. No itching from allergies either. It had been a serious problem for me in the past. This relieved it. I assume it is the oatmeal in the formula. I personally prefer creams over lotions so it works great. There is absolutely no reason why this should be on the list of worst drugstore lotions. I have had far worse. I highly recommend and would love to know why TB rated is poorly. Just read the review for this in the lotion form. This is not the same I am sure. This is the cream. Perhaps the lotion is different. Once again I have to say I recommend this cream. Can't say anything about the lotion since I have not used.

Back
to top