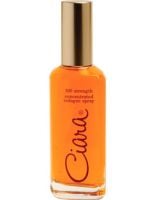 Department Store Perfume at Drug Store Price

This perfume is sweet and spicy and smells like a department store perfume although you can find it in a local drugstore for a miniscule amount of money. I like that when you spray it on your clothes it lasts all day. Many department store perfumes that cost seven or eight times as much don't do that. Of course, perfume is very personal and you may not like musky or warmer scents but if you do, th...read moreis perfume may be for you. The Cedar, patchouli, and leather may be too masculine for you but the Iris, bergamot, and neroli may sweeten it up enough to make it more feminine.

Expensive scent for a inexpensive price

Smell like a million without the price tag. This is a warm, powdery sensual fragrance that is not overpowering unless you don't know how to wear a fragrance. And at an affordable price.

Worst Smell I have ever smelled in my life other than Body Oder!

I can't believe that this website rated this as the #11 top fragrance of all that is out there! Are they insane?! I have never heard even one person, other than my deceased grandmother who liked this perfume, though I don't know why she did, God rest her soul. It's the loudest, most vile odor that I have ever come across! It even makes me nauseous when I smell it. I had hoped that it would be disc...read moreontinued so I never come across this horrible, intrusive smell again, but there must be a few people out there who actually do like it. I don't know why anyone would like it because it's just vile to me. I have never written any reviews on perfume, but after reading that it was the top #11 of all time, I had to add my two cents. This site won't let me post the link.

Back
to top