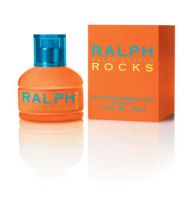 Wonderful!

By the time this came out I was already a sucker for Ralph Lauren Hot and Cool so naturally I gave this one a shot. It's by far my favorite; it's so summery and beach-y smelling. I also love the orange bottle, orange is my favorite color so that alone could have won me over but the smell is just intoxicatingly good when you inhale it. It can be a little strong if you spray it too much but it can l...read moreast a good 5-6 hours for me and the bottles themselves keep me with the delicious scent for over three years. A good investment for a relatively cheap perfume in my opinion.

great summer scent!

at first I thought this was going to be too orange-y for me, but I was very wrong. It has an orange hint but also includes plenty of florals and a hint of musk to it, its perfect! very refreshing for the summertime!

perfect scent for spring and summer!

This perfume is perfect for spring and summer months. it has a light, fruity, sweet scent that isn't overpowering, none of ralph lauren fragrances are. somedays i wear my HOT fragrance and others this one. i will definitely be purchasing again, i actually got a full sized bottle on ebay for $10, you can't beat that!

Back
to top