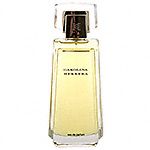 My favorite for 20 plus years

Sexy, sophisticated, a real woman's fragrance.

carolina spray

This spray was absolutely horrible. The smell was awful and I would never buy it or recommend it to anyone. It should be sold for a buck a barrel.

Great scent...

I bought this fragrance on a whim one day. I was out shopping for cologne for my fiance as a gift..when I thought" why not get something for myself, too." So I just tried this one on at the store and really liked it. Brought it home and ever since, It seems I like it more and more with each wear. So glad I followed my mind!

Back
to top