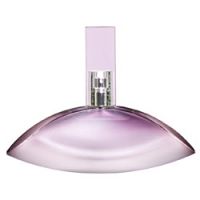 Chic, Floral, and Totally Sensuous

I agree with the reviewer who says this can't be used continually. It is a potent, sensuous, chic scent, one to be reserved for special occasions like romantic evenings. It is not so heavy that it is overwhelming, however. Notes of pomegranate, persimmon, green, black orchid, lotus blossom, champaca flower, liquid amber, black violet, and cream accord mix to lend a clean floral aroma, with a decided lush, mysterious, sultry quality. My husband loves this as much as I do!

Love it!

I have both this and the regular Euphoria, and I prefer this one better. It's a rich floral scent that lasts and has a nice dry-down scent. It's more floral than the original so that's why I prefer it, but others who aren't really into floral scents might not like this. This is a wonderful feminine scent, it's been one of my favorites for several years.

Review subject

AMAZING! I can't wear this everyday because I get headaches easy, but it's an awesome fragrance.

Back
to top