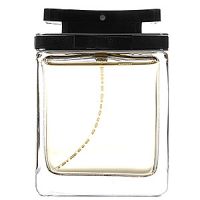 smells just like gardinias

you really dont notice too much of the other notes in this at all. i once stayed in d.c. with family and they had a big blooming gardinia tree [bush?] in the yard, right outside the window. all night the heady, lush scent of the enormous frothy white flowers wafted into the windows. this perfume smells like that. lasts a long time too, especially in the summer, then its reallly strong, so be judicious when applying in sultry weather!

Marc Jacobs

I get compliments whenever i wear this- the scent is so iconic these days that sometimes people will immediately ask me if I'm wearing it! So not great if you're looking for a unique signature fragrance... but it does smell great.

Since 11th grade!

First time I got a whiff of this I was in High School. I am still in love.

Back
to top