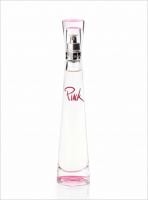 Smells Great!

I love the smell but don't like to wear it very often. Can become annoying. But it's ok

VS Pink

When this first came out I was in love with it. It is one of the sexiest scents, but I can no longer wear it because it can become a bit cloying if you suffer from migraines and are sensitive to fragrance. I do still think it's a nice one to wear though. It always reminds me of summer. =)

The Best ever

I absolutely LOVE this scent. Of all the others that I've tried this one is the best. Its light, fun, sexy, and has literally had guys following me around to get a whiff. Men love it too. I have a big bottle at home, and the mist in my travel bag. This one is a keeper...

Back
to top