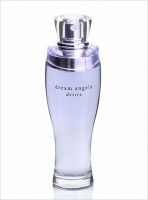 Former Favorite

This used to be my favorite every day scent. It is clean with a hint of floral and just sexy enough. I eventually grew out of it I guess, but I enjoyed this while I was using it. It always lasted all day and the price wasn't terrible.

Always liked this one

This isn't one of my favorites but I did like it a lot when I was younger. It had a very sexy scent.

Interesting

This is kind of nice if you like smelling like baby powder. It's very clean.

Back
to top