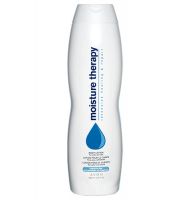 AAAH, AVON, YOU TREAT MY SKIN SO WELL!

Avon claims that "Moisture Therapy Intensive Healing and Repair Body Lotion" boosts the skin's level by 113 percent (are they sure it's not 112 or 114?). But, seriously, this does deliver when it comes to long-lasting hydration. Benefits accrue with use. Just a few of the ingredients in this amaging, potent lotion include glycerin, silica, rice bran and jojoba seed oils, lecithin, and soybean o...read moreil. Despite the oils, this is completely non-greasy with a subtle, enjoyable scent. I often apply it OVER other lotions to "lock" them in and super-moisturize skin.

great basic lotion

This lotion is a great everyday lotion. The fragrance is so subtle that it is great for sensitive skin. It is very moisturizing and prevented my skin from drying up for six hours or so.

Good Choice

I like to use this lotion during cold, dry winters because its very thick and creamy. It makes skin feels soft and smooth but might be to heavy during the warmer season.

Back
to top