Love It Or Leave It? The Celeb Look I'm Pondering this Week

Posted 11/09/10 at 11:34AM by Audrey Fine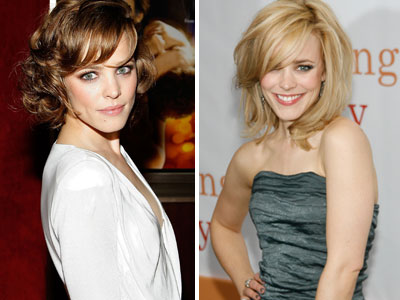 Rachel McAdams is too darn adorable for words. I've long been a fan -- especially of her work in movies like "The Wedding Crashers" and "The Time Traveler's Wife" and have admired her poise and class when others around her seem to be swimming in a sea of sass and crass. That's why I was a little taken aback when she showed up at Sunday's New York City premiere of her new movie "Morning Glory" with her hair looking great but uncharacteristically fierce and, well, bed head-y.
Remember, this is the same girl who's usually downright demure with her sophisticated updos and side-swept bangs and there she was posing with co-stars Diane Keaton and Harrison Ford in her gray Lanvin figure-hugging dress rocking a totally sexy head of hair.
She's drop dead gorgeous, of course, but I'm a little torn. How do
you
prefer your McAdams? Sexy and shaggy or quaint and curly?
Let's hear it!

Our Expert Guides