Why I Think Stealth Resolutions are the Best Kind

Posted 01/03/11 at 01:17PM by Audrey Fine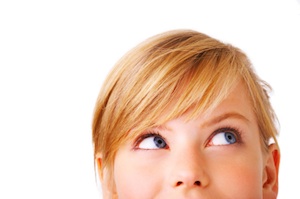 One of very few things in life that I think is more excruciating than having to listen to someone give a play by play of a dream they had the other night, is having to endure a litany of intended new year's resolutions. I mean, I may love you dearly but, please, spare me the pontificating and just DO whatever it is you're wanting to accomplish --
then
I'll be impressed.
Take these two girls at my office, I'll call them Jane and Meghan because, well, those are their names. Anyway, these two brave chicks didn't sit around boring the entire steno pool (we don't really have one, I'm just making sure you're paying attention) with their "this year I'm gonna (insert resolution)" proclamations, instead, both of them showed up this morning sporting entirely new looks!
Over the holiday break Jane had cut her amazing long, glossy hair into an even more awesome bob. A drastic change like that
had
to have taken guts, but she just kept her eye on the prize, sucked it up and
did
it -- to fabulous results.
And, Meghan, whom I've only ever known as a blonde, waltzed right in here today with chocolate brown hair -- the tone of which is so incredibly flattering that it's hard to believe it's not natural.
There's also my friend Staci who, for 2010, decided she was going to lose the weight she'd gained with her second pregnancy three years ago. For 12 long months she kept quiet about it -- she didn't drive us all nuts with tales of diets and spin class and weigh ins. Instead, she kept her tribulations to herself and when, on Friday night at a new year's eve party, she showed up looking healthier, happier and
tinier
than we'd seen her in years, we were all blown away.
There
was a resolution that had succeeded -- on so many levels.
I guess my takeaway is that I won't be hopping onto some soap box to declare that I'm finally going to wear sunblock and actually start moving my lazy butt (a little) or that I plan to conquer my
struggle with aging gracefully
. Rather, I'm going to make a commitment to
not
talk about those things. To just, as some clever ad guys once said, DO THEM.
How 'bout you? Do you have your eyes set on accomplishing a thing (or 20) this year? Does telling your friends about a goal you're working towards make it easier to get it done? And, would you ever, ever in a million years dive right in and
get a pixie
?

Our Expert Guides