I Found My Perfect Makeup Color Palette In a Snap -- You Can Too

Posted 11/11/10 at 01:55PM by Audrey Fine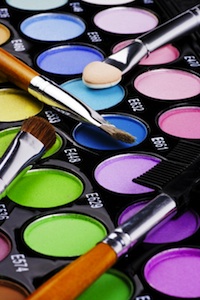 Psst...Are you sitting at your desk bored to death? You've got to try this little time killer that's also super informative. (I tried it this morning and learned that I've been wearing the exact opposite makeup shades than the ones that flatter my skin tone -- for pretty much my entire life.)
Here's the deal. It's called the
Color Finder
and, as the name so succinctly points out, it will help you figure out the makeup and hair shades that'll look great on you. The best part? It takes all of 1.2 minutes to uncover this super-handy information. I answered three simple questions, and before I could say "Who wants pizza for lunch?" I had shade recommendations for my eyes, cheeks, lips and hair!
Gotta love modern technology. Here's what I found out.
Because I'm a brunette with cool undertones, I learned that...
A:
I want to avoid gold, auburn and copper hair shades like the plague.
B:
Navy is a great alternative to black for playing up my brown eyes. And I should stay away from honey or golden shades.
C:
I need to seek out soft, rose-hued blushes that have some blue in them.
D:
My cool complexion works well with rosy pink, magenta and blue-based red lip colors.
E:
I really had no clue about what colors to wear before taking this little test.
What will the
Color Finder
reveal about you? Find out.

Our Expert Guides