My Favorite Nail Color For Fall: Greige. See How It's Getting Me Back on the Manicure Train

Posted 08/18/10 at 06:42PM by Total Beauty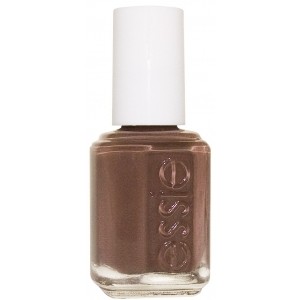 Worrying about my manicure is something that's been relegated to the bottom of my beauty "to do" list. (Don't even get me started on the state of my feet.) Clocking time at a nail salon is difficult to wrangle when you have swim practice, tae kwon do and umpteen other extra-curriculars to schlep your over-committed kids to.
That, coupled with the fact that we keep being bombarded by photographs of Fergie with those freaky, pointy nails (see photo below) and Rihanna with flamboyant designs that only 20-somethings can pull off -- and it's enough to turn any average Jane off nail care for good. (Just
my
opinion.)
Thing is, I'm lucky because I've been genetically blessed with nice, long nail beds and my nails themselves don't chip, split or crack. (I'd happily trade this DNA jackpot for a decent hairline or an ear that doesn't stick out.) So, because they don't look terrible when left alone, I haven't had any major incentive to carve out a block of valuable time and plunk my butt into a massage chair and have them fussed over.
I will admit, however, that this new batch of "greige" (gray/beige) nail colors that are trendy for fall may be just the impetus I need. These cool shades were all over Marc Jacobs' couture show and although there are many to choose from, I'm leaning toward the
Essie Nail Polish in Mink Muffs, $8
,
OPI Lacquer in You Don't Know Jacques, $7
and
CoverGirl Boundless Color Nail Polish in Perfect Penny, $4
.
Also, I may be enticed enough by CND's Shellac (in the greigy shade of Iced Cappuccino) to give it a whirl. Not familiar with it? Shellac is a purported godsend for those of us who work with our hands -- staying in place, unchipped and un-peeling for up to 14 days!
It is applied at a salon in a series of four steps. A UV base coat that dries in 10 seconds, the color coat, a UV Top coat and the finishing touch -- a UV lamp which "cooks" it all and sets it in place for 14 plus days. I've read that it'll actually stay on longer but your nail growth will start to become quite evident after the two-week mark.
The only hitch is that you have to go back to the salon to have it removed by a pro. But, as someone who types for a living (and does dozens o' dishes) it would be nice to leave the salon without a smudge for once (it has ZERO drying time) and have the polish actually look nice for more than three hours.
What nail trends are you liking for fall? Dig those pointy Fergie talons or Rihanna's colorfest? Don't be shy, sing their praises. I welcome the debate.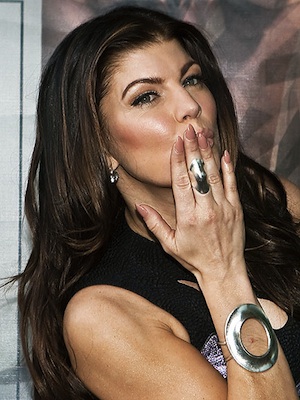 Our Expert Guides