The Celebrity Highlights I'm Loving Right Now [SLIDESHOW]

Posted 02/02/12 at 12:18PM by Charli Schuler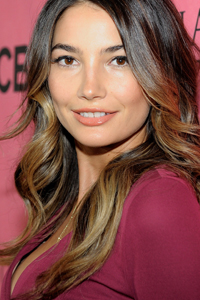 Does your hair bore you? Mine is so mind-numbingly dreary at the moment that I can hardly stand to have it on my head. Trouble is, most of the usual fixes don't appeal to me. I've been letting an old style grow out for a
long
while now, so a cut is definitely out of the question. And, while I'm not feeling adventurous enough for a drastic color change, I've got to do
something
-- otherwise I'll have no choice but to spend the rest of my life with a hat on. There has to be a better solution.
Turns out there is. Since I'm really not into hats, I started paying extra close attention to the stars' highlights during this [seemingly endless] awards season. Actresses like Kate Beckinsale, Rooney Mara, and Rosie Huntington Whiteley all have such beautiful shades woven into their hair that it shimmers and shines and looks totally natural -- and I'll bet that with hair like that, they never so much as
contemplate
eternal hat head.
According to celebrity hairstylist and Aloxxi artistic team member
Marco Pelusi
, we can expect to see more natural-looking highlights this spring, and more brunettes wearing highlights around the sides of the head and the nape of the neck. "The whole idea behind these highlights is that they look effortless, yet happen to add gorgeous color and dimension," he said. And, the best thing about highlights? You can easily color right over them if you change your mind.
So that's it, I'm down for some highlights, I love that they're modern and pretty (and easy to "undo," unlike that awful haircut). If you, too, are craving a low-commitment hair color boost, check out my six favorite celebrity looks for inspiration, along with at-home hair color recommendations and Marco's tips on technique.
See the best celebrity highlights now.

Our Expert Guides