The Celebrity Hair Colors I'm Loving Right Now [SLIDESHOW]

Posted 10/06/11 at 12:11PM by Charli Schuler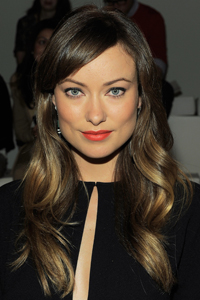 Confession: I'm a hair color addict who fell head first off the wagon last year. Having maintained a healthy dark brown shade for a
long
time, I think I just snapped one day and decided to try all the shades I'd wanted to over the years, changing my hair color at least every month. Of course, now my hair is screaming, "enough already," but with no shortage of new hair colors on the red carpet, I'm craving another change.
Unfortunately, whenever I get this urge, I get stuck in celebrity photo purgatory. ("Should I go brown like Sofia Vergara? Ombre like Olivia Wilde? Has my hair already faded to ombre by itself? Does that count? Should I tone it?!" And on, and on.)
Sound familiar?
Fortunately, rich, natural-looking color is "in" right now -- and that's one trend that will stick around long after fall gives way to winter and beyond. To help us all choose the right shade, here's an inspirational round-up of my favorite celebrity shades -- along with tips from celebrity hairstylists and color experts Marco Pelusi of
Marco Pelusi Hair Studio
in West Hollywood, Calif., Andi Scarbrough of
Byu-Ti Hair Therapy salon
in Santa Monica, Calif., and Adrian De Berardinis of
De Barardinis salon
in New York City.
See the best celebrity hair color out there by
clicking through the slide show ...

Our Expert Guides