Reader Q&A: "Can I Learn to Blow Dry My Hair Like a Pro?"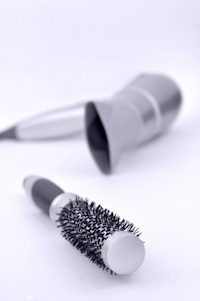 A My Beauty Life reader -- Michelle, who lives in Venice, Calif. -- wrote in with one the most common complaints we hear: "I'm sick of throwing money at my hairdresser every time I want my hair to look good. Can I learn to blow dry my hair like a pro?" The answer, Michelle, and the rest of you fed up women out there, is "yes" -- but you're going to have to work at it. Here, gleaned…  
The VIP (Very Impressive Product) Pick of the Week #42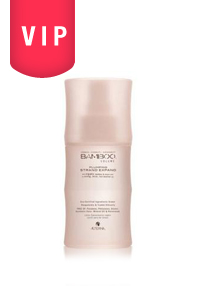 The Product: Alterna Bamboo Volume Plumping Strand Expand The Price: $22 The Company Spiel: This "lightweight lotion instantly pumps up every strand for noticeably fuller, stronger, full-bodied hair -- root to tip." The Real Deal: As the resident flat-hair sufferer in the office, anything with the word "volume" in it gets immediately handed over to me. So it's safe to say I've…  

Featuring:
Sarah Carrillo
Tags: Hair
» See product
Gray, Gray, Go Away: How I Cover My Roots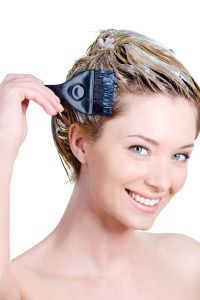 I dye my hair red, but unfortunately I started going gray in my early 30s. So between salon visits, I do anything I can to cover my roots. With the recession, I've tried to stretch my salon visits out a bit, going every eight weeks instead of six. So covering those grays is more important (and more difficult) than ever. Headbands and hats work once in a while, but I can't exactly wear a hat to…  
My Quick Hair Volumizing Trick [VIDEO]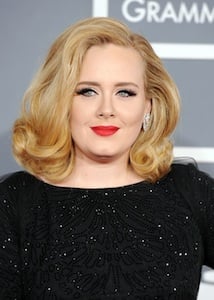 Whenever my hair falls flat as a pancake and I want to add some oomph back into it, I use this slick and quick volumizing trick to restore height and body. See for yourself, it works like a charm. …  

Featuring:
Rebekah George
Tags: Hair, Rebekah George, Winter
» Read the comments
Reader Q&A: "Why Is My Hair Thinning?"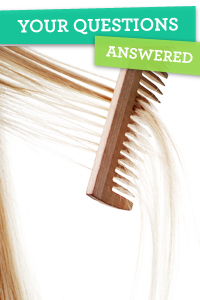 This week we have a reader-submitted question that I think many women grapple with. Take it away Beverly from Columbus, Ohio ... Question: "I used to have thick, healthy hair but it's getting much thinner and more straw-like as I get older -- what's going on and what should I do? Answer : Beverly (and the rest of us dealing with hair changes and hair loss) needs to understand that…  

Featuring:
Audrey Fine
Tags: Hair, Summer, Thinning Hair
» Read the comments
Our Expert Guides