7 Hot Date-Night Looks to Try [SLIDESHOW]

Posted 02/09/12 at 11:15AM by Charli Schuler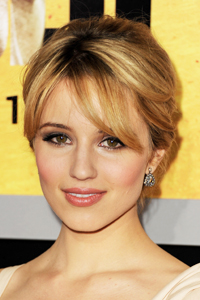 This Valentine's Day, let's skip the cliches. The red frilly lingerie, the bubblegum pink lipstick, the generic heart-shaped chocolate sampler. Because you know what it says: "I'm trying way too hard." And really, the key to looking sexy is to
not
look like you're trying too hard.
What does that mean? For starters, your hair shouldn't be too stiff or "done." Really, all you should go for is "touch appeal," says sexy hair guru Italo Gregorio. (He's styled Olivia Wilde, Nicole Kidman, and the Victoria's Secret Angels, so I figure he knows a thing or two on this subject.) For makeup, celebrity makeup artist Linda Hay says anything goes as long as your skin is glowing.
To get you geared up for V-Day -- minus the Hallmark cheesiness -- I found plenty of sexy celebrity looks to try. Now if only I could find a non-schmaltzy card ...
See celebrity-inspired date looks to try now.

Our Expert Guides