The 4 Steps I Use to Prevent Hat Hair

Posted 12/20/10 at 11:27AM by Rebekah George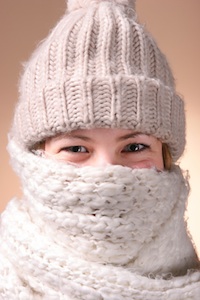 Here on the East Coast, winter is upon us with full force and I've been bundling up as best as I can. Good thing I've found the perfect winter hat that I just love. It's super adorable and all but I still dread having hat hair. Luckily, I've discovered a few tricks to keep my hair full and fabulous despite being smooshed under a hat. Try these tips and you'll be able to avoid that flat, staticky hair we all shudder at.
Dry hair completely
: If you normally let your hair air dry, blowdry it completely before putting on your hat. Otherwise your hat will flatten out wet hair and there won't be any hope for resuscitation.
Use Moisturizing Products
: The more hydrating the product, the less frizz and friction you'll get with your hat.
Give Hair Powder a Go
: Sprinkle a little to the inside of your hat to help prevent static. (Try
Klorane ECO Gentle Dry Shampoo with Oat Milk
, $18.)
Clip Hair
: Twist your hair into a high bun or clip before donning your hat. Then untwirl when you take your hat off and flip your head upside down and give it a little shake. Your style will be sure to have stayed in place.
Plagued by winter skin issues? See what an
expert dermatologist recommends
.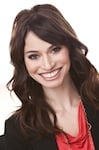 Our Expert Guides