Ulta vs. Sephora -- Which Store Do You Like Best?

Posted by Kristen on November 4, 2009 at 05:05PM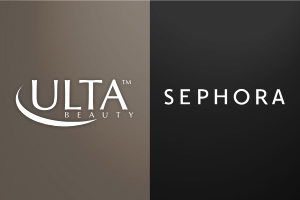 Most of the debates I see on the TotalBeauty.com message boards are centered around which brands or products readers like or hate most (they're what inspired this list of most controversial products), but this week's dispute is about two beauty stores -- Ulta and Sephora.
People seem to feel pretty strongly that one may be better than the other. What do you think? Do you like Ulta better or is Sephora more your style? Check out the arguments for each below then tell us if you're on Team Sephora or Team Ulta by commenting or going here.
"In my opinion I like Sephora better but they are both very good. Most people think that Ulta has way better prices but if you look Sephora has some steals. -- iluvsmileymiley
"There are pro and cons to both stores. Ulta carries some of the major makeup brands that are found in department stores along with drugstore brands. They also have a nice selection of hair care products and fragrance. The last thing they offer is an in-store salon. Sephora carries a large selection of makeup brands and fragrance. They only carry a few hair care lines but do have plenty of accessories for cosmetics. The cons for Ulta would be a small selection of cosmetic lines, hair care and fragrance. The cons for Sephora would be the small selection of hair care lines and no salon services." -- makeupaholic
"Ulta seems to be just a high-end, overpriced, fancy drugstore. They have tons of body products and shampoos, etc. but they are outrageous in prices just like Sephora is. I do like that Ulta has sales and coupons, which I have never seen at Sephora. -- Cheryl57
"Sephora has better customer service than Ulta in my experience." -- Lipglossuser
On Team Sephora? Then check out this list of their 22 best buys.
Is Ulta more your cup 'o tea? Then stock up on these products the next time you're there.
Do you skip both stores in favor of drugstore beauty shopping? Then you'll flip over these products, and this one, and this one! Okay, I'll stop now.