Shocking New Skin Care Survey -- It Amazed Me, Anyway

Posted by Kristen on September 17, 2010 at 05:33PM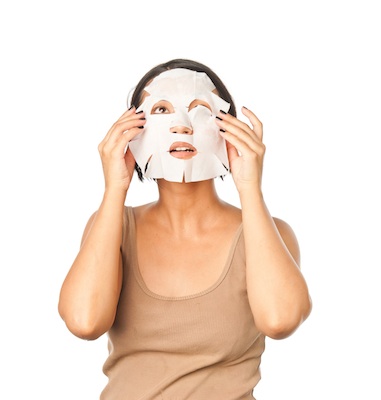 I have always believed that beauty is so personal. Not that we should be secretive about our habits or routines, but the way a woman feels about and relates to her beauty, and how she sees herself is so emotional. So you can imagine that when a new survey revealing women's secret thoughts about their skin care came across my desk this morning, I was instantly intrigued.
The survey was put out by Noxzema to (brilliantly) hawk their new line of skin care products. It asked 1,000 women to "come clean" about their "true feelings" about skin care and their complexion. What I read actually shocked me and got me thinking about how I really feel about my own skin. So I thought I'd share the highlights of the facts and figures with you …
According to the survey:
• "Less than 10 percent of women truly love their skin."
• Twenty seven percent want to put "a bag over their head" when having a bad skin day.
• Women are "most concerned about their skin when facing co-workers at a meeting," then in other situations.
• Forty four percent of women learned their skin care routines from "watching their moms." (Thanks Ma!)
• Over 33 percent of women would rather have "blemish-free skin for a year" then take a free vacation wherever they choose. (I can't relate to this one.)
• Twenty five percent of women would "give up sex" for a month in order "to have a clear complexion."
And what are the biggest skin care woes according to the survey that I can offer up expert advice for?
"81 percent reported dryness"
If you're in this camp, try a really good, deep-penetrating moisturizer like Garnier Moisture Rescue Refreshing Gel-Cream, $11.50 and don't forget to exfoliate. If you don't slough off those dead skin cells, your moisturizer won't be able to do its job.
"62 percent experience oiliness"
Start by washing your face with a cleanser formulated for oily skin. Look for salicylic acid in the ingredients; it helps control oil production. Also, stay away from toners with alcohol in them, it can make your skin dry -- and cause it to produce more oil. And before putting makeup on, apply a shine-control gel. This will help manage oil throughout the day. And finally, instead of wearing a potentially grease-causing liquid foundation, try mineral makeup. It's naturally drying so it's perfect for oily skin. If all else fails, head to your derm for more guidance.
More than 60 percent "suffer from blemishes, pimples and blackheads."
Find the highest-rated acne fighters here.