Beauty Benefits of Power Napping

Posted by Kamala on July 19, 2011 at 05:58PM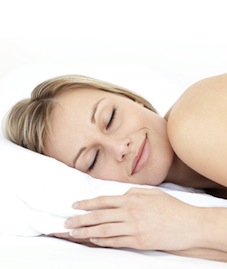 Sleep is one of the most essential -- yet most overlooked -- basic human needs. According to the National Sleep Foundation, 63 percent of Americans get less than the recommended eight hours of sleep at night.
We've all skimped on our sleep (whether it's due to a bachelorette weekend in Vegas or those late-night re-runs of "Entourage"). But continuously missing precious hours of shut-eye can add up quickly, and next thing you know you're spending part of every paycheck on eye creams that don't always fix those dark circles.
The good news? Taking a daily nap can help reverse the damage done when you don't get enough sleep, and it turns out there are some serious beauty benefits of power napping, says Dr. Sara Mednick, author of "Take a Nap! Change Your Life." Here are a few:
You'll Have Better Skin
Next time you find yourself craving that afternoon cup of coffee, reach for the pillow instead. Dr. Mednick says that a daily nap for just 20 minutes will regenerate skin cells, helping skin look clear, even, and flawless. Lack of sleep can result in puffy eyes, acne, and those dreaded dark circles. If you're willing to invest just 20 minutes a day, you will be one step closer to a perfect complexion.
You'll Look Younger
Power naps give your skin the boost it needs to function right, and sleep deprivation can lead to earlier signs of aging, including wrinkles, fine lines, and crow's feet. According to Dr. Mednick, napping has restorative benefits: While you sleep, your body produces proteins that repair damage caused by the stress and UV rays that take a toll on your skin, leaving it looking dull and dehydrated.
You'll Lose Weight Effortlessly
Stanford University sleep researcher Emmanuel Mignot says that sleep is an important part of weight control. Lack of sleep raises ghrelin levels in the stomach, which are the hormones responsible for appetite stimulation. Napping also increases energy, making you more likely to hit the gym than the kitchen when you get home from work.
Still need convincing? Here's some math motivation: Manage to sneak in one 20-minute nap a day and it'll add up to 10 extra hours of sleep a month!