Anti-Aging Skin Care Advice: Become a Country Bumpkin

Posted by Kristen on September 28, 2010 at 11:35AM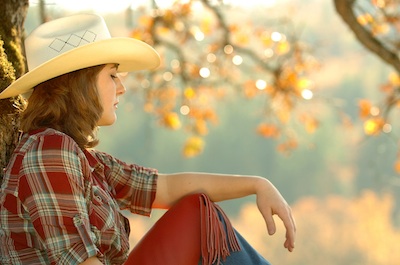 I'm moving. No, really. This beauty gal is packing up and calling it quits on the metropolitan dream. Why am I moving to a desolate small town in the middle of the country, y'all? Because the word on the big city street is that bright lights cause big wrinkles.
We all hear pollution is bad for us and are often reminded of that every time we sit in bumper-to-bumper traffic suffocating on exhaust fumes. But news you so often hear never "hits home" until you see direct evidence -- cold hard facts staring you in the face. Well, big city gals, I see the facts staring at me in the mirror every morning, and chances are, you do too.
A study recently published in Germany confirmed all my nightmares about calling Los Angeles home (insert other obvious reasons why LA sucks even though it is one of our hottest guy cities here). It found that exposing skin to air pollution may increase the number of red and brown spots on the forehead and cheeks by 20 percent. So yeah, sure it's great to be able to walk ten feet and find a Starbucks, but is living in a sprawling metropolis worth looking 20 percent older than I already am? NO way.
The scientists from the study hypothesize that components of pollution found in cities may "directly stimulate proliferation of pigment cells in the skin" from "pollution induced oxidative damage." That is nerd speak for: despite the fact that you slather on sunscreen everyday like it's your job, you'll still get age spots on your face because you live near too many people.
Luckily, Dr. Chapas, board certified dermatologist and Assistant Professor of Dermatology at NYU School of Medicine, offered that there is still hope for us urban dwellers. The doc says in order to protect ourselves against pollution-induced pigmentation, we should "add an antioxidant like vitamin C serum" to our skin care routine, which is supposed to "reduce stress and help to lighten pigmentation." Chapas recommends Clinique Even Better Skin Tone Corrector, $49.50 to her patients because it "incorporates antioxidants plus skin lighteners."
At least there is some sort of solution. So maybe I won't have to swap my J Brand skinny jeans for overalls and become a farmer in Timbuktu after all … or at least not until I am 20 percent older.