8 Ways to Get Bigger Breasts Without Surgery

Posted by Sarah on October 19, 2009 at 04:33PM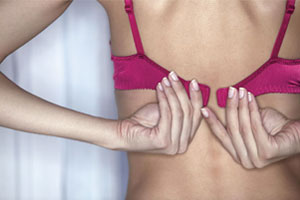 I was not blessed with much in the boob department, unfortunately, but I'm not about to go under the knife to change the situation. It seems way too extreme for my taste and I don't exactly have a modeling or porn career to justify the expense. And really, there's no need for surgery now that I've found these tricks.
True, none of them are going to take me from an A to a DD, but they will at least boost me up to a solid B, which I think I'll be quite happy with. If you're looking for some enhancement, check out these tips here.
• Maybe surgery is an option you're considering? Be sure to check out these photos of celebs who've "had a little work done" first.
• Sure, a boob job might make you look younger, but this will definitely do the trick.