12 Best Foundations Under $15

Posted by Sarah on October 29, 2009 at 04:37PM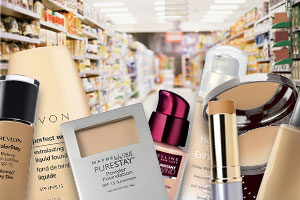 Ask any makeup artist and they'll tell you the same thing: never skimp on foundation. Why? Well, like it's name implies, this product is literally the foundation of your makeup look, and if it's not quality and doesn't make your skin look flawless, then all the other makeup in the world isn't going to give you a perfect look.
But -- and this is a big BUT -- not skimping on foundation doesn't necessarily mean you have to drop a lot of cash. In fact, you can find great foundations that will give you that flawless look for under $15! Don't believe me? Check out the reviews here from TotalBeauty.com readers. They managed to combine thrift with quality, so there's no reason you can't too, right?
• Not into the drugstore scene? You can still get a flawless face with these other top-notch foundations.
• Liquid, powder, matte -- there's a lot to choose from when it comes to foundations. Find the right one for you by taking this quiz.
• Can't get enough of quality-but-cheap beauty products? Then, you'll flip over this.