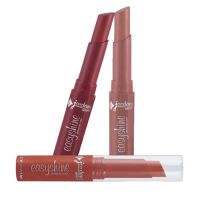 Its ok...

I needed some red lip color for Halloween and got this because of the price. I see a lot of people here love it, and it did feel nice and was glossy but the color didn't look so great on me. Maybe a different color would be better for me. And it didn't last that long. Its not the best lip gloss I have used but its not bad for the price.

Great price

You cant go wrong with these, very inexpensive. If your curious of trying a new color but are afraid of how it will look, and you dont want to waste too much money. These are great to try new colors and experiment, these have a glossy finish, and are light. They smell fruity.

I LOVE these!

I wish I had gotten more of these when I bought them because I didn't know they would be so great! I use the colada berry one which tastes and smells really pleasant, not like the nasty lipstick taste. The color payoff is amazing and I just love this! It's so much better than lipstick for me.

Back
to top