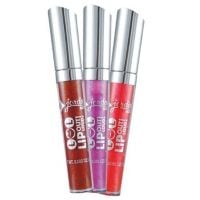 Great sheer color

This lip gloss was $2.49 at Walgreens so I picked it up in two colors. It goes on sheer and lasts a fairly long time without having to reapply and it tastes fantastic. I also like how well it moisturizes my lips. Would highly recommend to anyone on a budget.

Good

The packaging is cute and the names of the products are too. Maybe I picked the wrong color since my lips are naturally a deep pink but it doesn't really show on my lips. I think I have the watermelon flavor one that's a light peach color. It is cute and good enough for the price.

Cute

I love these lip glosses. Some of the colors look a little scary in the tube, but they don't come out that bright on your lips. They make your lips look super pretty without any effort.

Back
to top