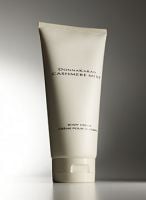 Like Creme Better than Spray

This scent is warm and powdery. My husband liked the scent when I used a sample of the creme, but the spray is a little too much.

One of my all time favorites

I love the scent of Cashmere Mist. I use this scent whenever I have and extraordinary day coming up. it makes it special. Unfortunately, some of the ones I work with have allergies, and I find this an acceptable alternative to the perfume when I am working. I still feel pretty, sexy, and this from a 54 year old grandmother who works at a police department with young officers!

mom loves it

I think it smells like baby powder. I would not recommend wearing this scent to a job interview unless you are trying to work with small children. This fragrance is just not a power scent. Now if you are trying to go on a date and appeal to a man who likes a really femmy girl, then this would probably work well for you. It is nice lotion overall. Though, the fragrance is not very long lasting.

Back
to top