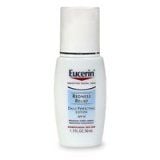 Not even worth a Penny

I started to get really dry skin, red and tight faced, which I've never had in the past. I searched all around and asked my dermatologist and others what would be good. It was recommended I try a product like this and was told it would not burn/sting and help calm down what seemed to be an inflammation attack on my face. Oh my GOD! This was horrible and stung ALOT! I didn't mind the green look i...read moref it meant it would work, but it didn't! I kept using it for around 2 weeks hoping it would eventually help..Nope it didn't, but you know what I did? I used Skinceuticals CE ferulic and got their facials. My skin was also similar to having eczema on my face. Horrible horrible product. I would give it a negative Zero if I could.

Awesome stuff

I had the same problems as the people who gave this product negative reviews, but here's the bottom line: it works. Within about <i>one week</i> of daily use, the non-rosacea redness on my nose and cheeks that has bugged me for years faded significantly. I no longer wear concealer on those areas, a light foundation is enough. I like that it comes in a glass bottle; it feels "speci...read moreal." And as for this lotion's drawbacks? They can be handled with a few simple tricks: it's green and it clings to bits of dry skin, it's gross, but fixable. Emulsify this product in your hands before applying to affected areas, and rub it in longer than you would a traditional lotion. Be sure to use just enough to get the job done. Once it's absorbed, apply another moisturizer over it, concentrating on flaky areas. This is a good idea anyway because this product isn't very moisturizing. Don't worry, it won't clog your pores; I have an oily nose and the double dose of lotions doesn't give me blackheads as long as they are non-comedogenic.

too green

the green tint canceled out the redness in my cheeks but left greentint all over my face. it looked more like a face mask than a lotion.

Back
to top