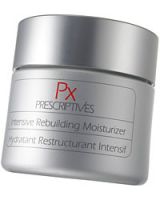 Heavy duty moisturizer

I love this moisturizer in the winter. It really helps my dry skin and makes it softer and a lot less flakey. It is not meant for oilier skin which is why they make it in a lotion for normal to oilier skin. Other wise, this is their best moisturizer.

A bit heavy.

I got a nice sample size of this product and even though my skin usually soaks up heavy creams, I'm going to have to save this one for the winter months when my skin gets very dry. It's a bit heavy for my younger skin in the summer months.

not for younger skin

I recieved this in one of the special gift bags (where you buy one with somethign you like and get several other items for the same price). I'm 25 and I think this makes my skin break out. It's very moisturizing but not good for younger skin. I like the texture though!

Back
to top