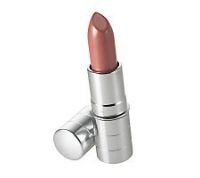 Quality lipstick

This is a high quality lipstick that is creamy enough to be comfortable, yet is long lasting and does not creep with a decent price tag. I bought it in Wisteria which is a nude mauvey pink more than lavender with a bit of a sheen. It is truly one of " your lip color but better" colors.

Love this lipstick!

I just ordered 3 more colors! This is the most moisturizing lipstick that I have ever found! And believe me; I have searched high and low! LOL! LadyMary

What are they thinking?

I have all but abandoned Prescriptives Lip Color. Sometime ago they must have hired a color-blinded individual to create their lipstick colors. I am a red-head red/orange and the last lipstick I was able to wear in this line was Paprika, which I have been using since 2005. It has been dicontinued, but I order it online at Dillards. These lipsticks had been stalwarts for years, but somehow the ...read moredesigners just don't seem to know anymore what red/orange looks like. The colors all have a trace of blue in them which looks hideous on my red/orange complexion. I am willing to try Prescriptives again as they now make custom blend lipsticks. So maybe I can get my old Paprika back until Prescriptives, or some other line, gets back on track with colors for red/orange complexions.

Back
to top