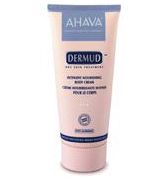 Not so Pleasant...

This cream had a good consistency and moisturized well--but I just couldn't get past the strong, harsh soapy smell of it. The scent almost made me throw this away--it is very chemical and quite unpleasant. If you enjoy products with uplifting or soothing scents, don't go for this one!

my private stash

This is the one I keep UNDER the bathroom sink. This is pricey, yes, but it really penetrates, softens, and the effects do last.

Nothing Compares!

This Body Cream works GREAT!! Not only do you feel the difference in you skin immediatley but you see the difference. Lasts for hours, so no need for constant re-applying. A little goes a long way, so it makes up for the $$ spent. It softens and soothes. No strong perfume scent. Great to keep at the office, or just to keep at home and use on the family!

Back
to top