My 5 (No-Brainer) Melt-Proof Makeup Tips

Posted 06/14/11 at 08:04PM by Audrey Fine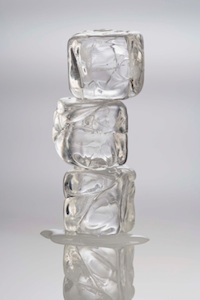 Even when you're not the bride, you want your makeup to look good for a wedding -- which can be a challenge when it's 96 degrees in the shade. And since I have my cousin's "big day" coming up next month, I've been cornering experts as I encounter them to get tips on how not to melt when I'm stuck out there in the Santa Barbara, Calif. sun from 11 a.m. to 1 p.m. (I won't get into how I feel about
that
aspect of the wedding weekend. Wrong time. Wrong place.)
Here, in no particular order, is what I've been able to glean from my in-the-know contacts...
Tip 1
: Use your facial moisturizer (with SPF) sparingly or switch to an oil-free one -- you're just going to sweat it off anyway and it will make you look (and feel) sweaty the minute you get into the sun.
Tip 2
: Use a mattifying primer (on both face and eyes) that will absorb excess moisture before applying blush.
Tip 3
: Use waterproof mascara to prevent perspiration from causing unwitting raccoon eyes. (Waterproof eye makeup is
always
a good idea at a wedding, regardless of temperature.)
Tip 4
: Apply long-wearing lipstick or lip stain -- they're heat and humidity proof. (And, it'll be nice to not have to worry about breaking any of the
lipstick laws
.)
Tip 5
: To help set your makeup and keep it looking fresh throughout the day, indulge in a light dusting of translucent powder. (Hint: if you're over 40, avoid the eye area.)
There you have 'em -- five easy but totally doable tips that'll keep you from becoming a melt-y mess. Want to learn some expert tips for great, frizz-fighting hairstyles?
click away
.

Our Expert Guides