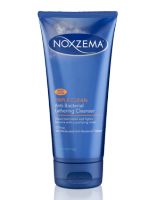 very nice

I like this cleanser a lot, especially for summer, in winter I don't use it because my skin gets too dry. It cleans well, even removes makeup, it's not as drying as other cleansers, it's inexpensive. The packaging is nice too- lets you get exactly as much product as you need. Also, it has pretty much no smell, which is a huge plus. Definitely recommend.

Triple Clean Has Really Let Me Down

Starting out using this, I really liked it(before I bought the Triple Clean Pads). But after a week of using it, my face began breaking out and becoming verrrrrry red and irritated. I stopped using it, and soon after discovered that I have an allery to Tricloserin, which is the main active ingredient. I obviously won't be repurchasing this! But I really liked the idea of using something other than sacilyc acid, and benzoyl peroxide for acne!!

Drying

I didn't really notice an impact on my acne after using this. It was actually kind of drying and didn't take off my makeup at all.

Back
to top