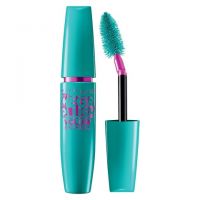 Very good!!!

This is a very good mascara for those who have long lashes. I wouldn't recommend this brush to someone with short lashes because the brush is kind of "layered", so that the longer lashes get through the first layer of the brush and then the shorter ones get coated by the second layer. I don't know if I'm explaining this properly, but I think someone with shorter lashes should have a denser brush,...read more because this could actually hurt them. But if you do have longer lashes and want some volume and definition without your lashes looking fake - this one's perfect!!! I use "Black" and "Blackest Brown" and love both of them equally.

Je l'aime...

This is one of the better mascaras I've used. The color is intense, it makes my lashes look more voluminous and longer, and it rarely clumps and never smudges. Also, the price is nice, especially for the performance and quantity. However, the brush is a little awkward.

could be better with different brush

The formula is good but the brush is AWFUL! The formula is a gel based texture. Once applied, your lashes look full and thick with a nice shine, feels soft. It's just too difficult to apply with that dumb brush! Most all these mascaras have a huge brush and I totally hate them! I switched the brush and it was easier to apply.

Back
to top