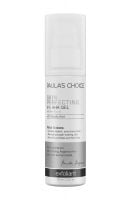 Incredible Secret for Youthful Skin

I was so pleased with this serum that I gave it to my husband to use as well. Glycolic acid, a derivative of sugar and probably one of the safest AHA's, is the second ingredient listed. This serum is replete with glycolic acid, along with so much more. Glycolic acid is an exfoliator which brings new, brighter cells to the surface, especially with continual use. It also contains sodium hyaluron...read moreate (an ingredient which reaches deep into skin, binding and attracting water, making skin plump and attractive) and chamomilla recutita (forms of chamomile have been used over the ages because it is a comforting antiseptic, antibacterial, antifungal, and antiallergenic agent). Also in the ingredient list is panthenol (a powerful humectant which helped to make Pantene's "Pro-V" line famous) and aloe barbadenis leaf juice, among others (research bears that aloe juice purportedly kills bacteria, speeds wound healing, and increases circulation in the tiny vessels of the skin). Paula's Choice suggests that you use a small amount--definitely avoiding the very delicate eye area--and apply over face and neck (first-time users who may be sensitive are encouraged to use only daily or every other day), preferably at night. After four to six weeks, you should be able to use daily or twice daily. My husband and I have had wonderful results with this. The gel is substantive and doesn't run. After two weeks of use, we already noted a decrease in lines and an definitive increase in more radiant, younger-looking skin. This is a product which doesn't use ingredients which aren't necessary. We love it. A word of warning, however: The contents may make you more susceptible to sun damage than ever (the sun is your worst enemy in terms of looking young). Be sure to use an SPF of 15 at the very least, higher if possible to defend against UVA/UVB rays. Mark this serum as a keeper!

Seeing results!

I have been using this every other night for the past month, and my skin has gotten much lighter (as it used to be). I thought my skin was darkening from age, but it turns out I just have a layer of dead skin, and this has been slowly taking it off. I experienced a little tingling the first week I started using it, but now I don't. My skin feels so much softer and smoother!

Amazing!

My skin tone appears more even. My BB cream and powder application glides on smoothly and I no longer have dry spots.

Back
to top