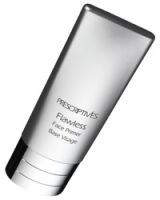 Agree with OK 'but didn't last long'

NO, it's not you 'it didn't last long'. I'm fiftish and it did the same to me. Did nada for pores.

O.kay but didn't last to me?

Maybe it's just me as I am 41 years old but still have extremely oily skin large pores I really needed a good primer because 3 hours after make up is on Im shining like I put baby oil on my face. Anyhow, this is actually the first primer I ever purchased and I was not totally happy with it. Within my normal 3 hours I was shiney on my forehead and nose Using this primer, toned down my oily face a...read more little bit however I thought it would work better and I really didn't notice a difference in how my make up went on pores were still noticable.

Best primer all around!

I have large pores on my face and this primer works to conceal them! Plus I have oily skin with a tendency to break out and this product is acneogenic- never causes acne. I am so sorry prescriptives will no longer be available after January 31. I have no idea where to begin to replace all the prescriptives products that I use!

Back
to top