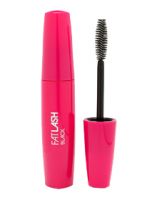 ModelCo Fat Lash
As low as
One of the Best Mascaras Around

I love mascaras. So whenever one crosses my path I'm usually on my way to the counter to pay for it. So when I saw this giant pink tube of mascara I knew I had to have it. Its one of the best mascaras I own. My lashes look fake from how thick they get. It really opens my eyes too. I feel so sexy after using this mascara. Fat Lash is definitely becoming a staple in my makeup routine.

WOW

I've always wanted thicker lashes without all the messy clumps. I am sooooo happy I tried this product because it gives me the thickness and fullness I always wanted to achieve without all of those messy clumps. Totally recommend to anyone looking for thicker, fuller lashes!

Back
to top