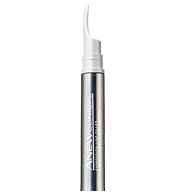 ?

i have no idea why they made the wand they way they did as it doesnt help to deliver or apply the product. you have to rub it in with your finger anyway. i do see some more moisturising of the lined areas i put this on, but then it seemed to irritate my skin and broke me out [i have lines on my forehead]. i dont know if it works bc i wont use anything that i have to wait for my skin to adjust to and look worse in the meantime. expensive for that.

Just a good moisturizer, not filler

So I got into selling avon about 3 years ago for only 6 months and since the products were discounted to sellers I tried pretty everything and used my profit money to buy avon products. Well needless to say it was half and half on what worked and what didn't. Thank god I didn't pay much for this because it doesn't work...AT ALL...it's a good moisturizer, but I was hoping to fill in some of my lin...read morees from always raising my brows. It didn't work and my creases are faint not to mention there are products that do work because I've tried them. It's not worth the regular price and is def. false advertisement. Avon does have some Really Great products out there, but because there is so many, there's obviously gonna a lot of products that are failures as well. Good for lip moisturizer at night.

Fabulous !!!

I've only been using this product for two weeks, and the lines under my eyes are gone. I love this and will continue to use it for maintenance.

Back
to top