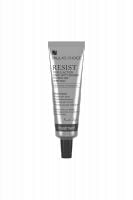 Fades the brown spots

It works in about 2 weeks to rid those sun spots and give you the creamy skin.

Waste of money

I used this product until the whole tube was finished and my sun spots hadn't faded one bit. Very disappointed because it is expensive.

Waste of money

I had high hopes for this product. According to the label it fades dark spots, fades decolorization, smooths skin texture and reveals younger looking skin. I finished the tube and found nothing of the above happened.