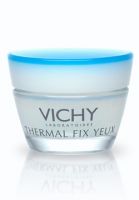 Great eye lift

I love the way this feels when applying. Works very quickly and I love the results.

For Puffy Eyes? N-O !!!!

These gals must be under 30 yrs. old. If you put any product in the refrigerator and the product has a chance to 'chill' naturally it will feel smoothing on a sensitive areas such as the eye. (Above & underneath). But cooling of the eyes isn't exactly what I am desirious of in a product. I want the puffiness to dwindle down and appear smoother not cooler. Nothing is too pricy if it works and satisfies the customer. This product didn't.

Love it!

A little pricey, but worth it. Soothing after a long day. I can't wait to try it after refridgerating.

Back
to top