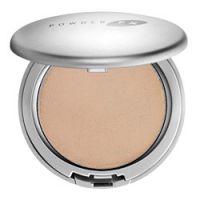 PAINFUL ACNE

I got three different cover fx powders since I found out my regular foundation (Chanel) had paraben in it. I do not see the point of making a product free of oils, fragrances and paraben when you are putting coconut acid in it...it ruins the powder AND your skin. It's called caprylyl glycol I think and it causes BIG PAINFUL acne especially on someone with acne prone skin. It's pretty much the same...read more as Mac powders... I am so disappointed, because most of the ingredients were nice and I was expecting it to be the one I'd use for years. Instead it turned my face into a pizza on my engagement day. I just wish they read this comment and upgrade the formula.

flawless complexion

this for me beats MAC studio fix a 100 %,it gives approximately same coverage ,but better cos my skin can breath underneath it, stays put as long as prime your face beforehand, and doesnt have that caked on effect as the day goes by, it has this 'au naturel ' look and feel.A major plus is i dont have that oil seperation that comes up on my t zone by half day after using studio fix, I love it so mu...read morech i use it everyday day , which i avoided with previous foundations to avoid breakouts, but so far , my skin is getting better underneath the makeup & thats what I love about it the most.

would buy over and over again

I have really oily, acne prone skin with scars and all. I am 30 and now have to worry about wrinkles and dry patches of skin. This powder is great for covering up scars and redness. It stays on throughout the day, and does not make me breakout at all. The coverage is matte and you can build it to be medium or full. I finally found the powder I am looking for. If you want less coverage, this may no...read moret be for you. But if you want fuller, matte coverage that keeps oil at baym then you want to try this powder.